Programs & Events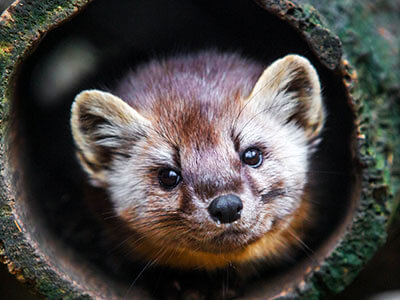 Adventure awaits at ZooAmerica®! Go on a behind-the-scenes animal tour, learn about your favorite animals, do your part to help out, take part in fun zoo crafts, and more. It's all yours to enjoy, experience, and discover at ZooAmerica.
Daily Summer Entertainment
The Ed-ZOO-cation Team
|
ZooAmerica
Stage
May 25 - August 24 | 11:45 AM, 2:15, 3:30, & 4:45 PM
Juggling stars with comedic timing and an eco-friendly message.
No shows on Thursdays.
June 11 - August 11
11 AM
Meat & Greet
A Carnivore Enrichment Activity
Mountain Lion: Mondays & Saturdays
Gray Wolf: Tuesdays
Great Southwest Mammals: Wednesdays
Black Bear: Thursdays & Sundays
River Otter: Fridays
1:30 PM
Reptile Discovery Program
The scales have it! Discover myths and facts about reptiles.
Woodlands Patio
2:30 PM
Tortoise Graze
Watch tortises and turtles as they graze and soak up the sun.
Near Mountain Lion Area
5:30 PM
Paws, Claws, Scales & Tails Program
Learn about the adaptations animals use for survival.
Woodlands Patio
6:30 PM
Keeper's Corner Chat
Meet with naturalists to learn about grassland animals.
Prairie Dog Area
Animal Encounters and Exhibit Talks occur at various times throughout the day!
Zoo Camp
Sessions begin June 10
Discover a zoo camp unlike any other at ZooAmerica! Campers will go on a journey of exploration, learning, and adventure with ZooCamp! ZooAmerica offers exciting camp sessions for children of all ages, from preschool through high school. Campers will leave with a greater appreciation for nature and a deeper understanding of the wild of North America.
Learn More
For questions, please call 717-534-3900 or email ZooAmerica@HersheyPA.com.
ALL INFORMATION IS SUBJECT TO CHANGE WITHOUT NOTICE.