Programs & Events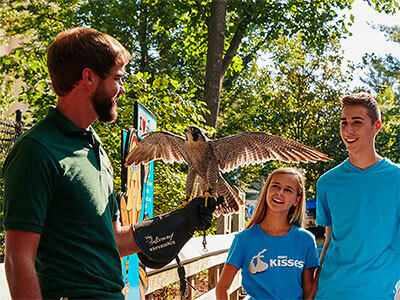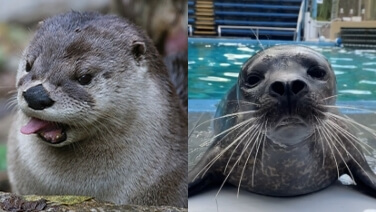 Water Friends & Family
Saturday or Sunday | 10 - 11 AM or 1 - 2 PM
You otter sign up for Water Friends and Family - it's only for a limited time! This interactive program will feature two up-close and personal experiences with the river otters at ZooAmerica® and seals or sea lions at Oceans Of Fun at the Aquatheatre inside Hersheypark.
$100 per person. Tickets are required for every adult and child participating in the program (except for hand-held infants). Children 17 and under must be accompanied by a participating adult. Registrations must be made at least 72 hours in advance.
Purchase Tickets

for program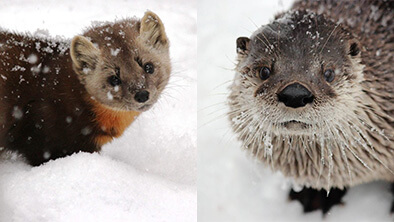 Wild Winter Adventure
December 17, 18, 26, 27, 28, 29 or 30, 2022 | 8:30 - 11:30 AM or 1 - 4 PM
During the program, children in grades K through 5 will learn about the amazing survival skills that animals use in the cold winter months. Children will explore ZooAmerica® and watch our North American animals explore their winter habitats, get up-close and personal with live animal encounters, participate in an enrichment activity, make a craft, and enjoy a snack. Plus, we'll also take a walk into Hersheypark® and visit the reindeer.

Wild Winter Adventure sessions will be held on December 17, 18, 26, 27, 28, 29 and 30, 2022. We will be offering a morning session, from 8:30 – 11:30 AM, and an afternoon session, from 1 - 4 PM. This three hour program is designed for children in grades K through 5.

All children must be preregistered and prepaid to participate. To qualify for the pass rate the child must be a current ZooAmerica Pass Holder or a Hersheypark Season Pass Holder at the time of registration. Space is limited. Children must be dropped off at a designated area in the admissions building.
Pass Rate

for Wild Winter Adventure
Regular Rate

for Wild Winter Adventure