Frequently Asked Questions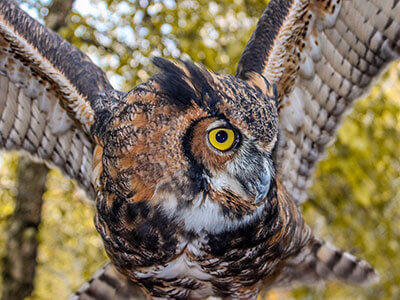 Prepare for your journey of discovery at ZooAmerica® by reading through our list of frequently asked questions. Choose a category, search, or, if you don't see your question, reach out to us. We'd be happy to help in any way.
ZooAmerica is an 11 acre, walk-through North American Wildlife Park. It takes about one hour to walk through the entire Zoo, but feel free to spend as much time as you like!
Free parking is available at ZooAmerica. In the event our regular parking area becomes full, please use the Parking Garage at The Hershey Press Building which is also free.
ZooAmerica Parking Lot GPS Address:
201 Park Avenue
Hershey, PA 17033
The Hershey Press Building Parking Garage GPS Address:
27 West Chocolate Avenue
Hershey, PA 17033
Parking is free at ZooAmerica. Entry is not permitted into Hersheypark® from the Zoo entrance.
ZooAmerica is attached to Hersheypark via a walkway bridge located in the Kissing Tower Hill area of the Park. The Zoo is free when entered from this location. There is also a separate, year-round entrance to the Zoo off of Route 743.
We rent small umbrella strollers and wheelchairs for the fee of $5 per use.
There are two concession stands in the Zoo. We also offer a Meal Ticket option.
You may bring in packed lunches and coolers. Portable grills are not permitted. All patrons and bags are subject to be searched.
We do not allow pets in the Zoo. We do allow certified service animals.
Discounted rates are available for groups of 15 or more people. View details.
We do for our Zoo members. View participating zoos.
It's always a good time to visit, but the animals are most active in the morning.
We are open year-round so you can visit during any season, but the animals are most active during the cooler months. We are closed on Thanksgiving and Christmas.
We started out as a private animal collection and are now an accredited Zoo. Learn more about the history of ZooAmerica.
ZooAmerica exhibits plants and animals native to North America, so you will only see things from this continent.
We do not have a petting zoo.
ZooAmerica does not participate in an animal adoption program.
We do not accept donations. For reptiles, it is best to contact your local reptile rescue agency.
Ask us questions, we love to talk about our Zoo!
Note that ZooAmerica is entirely non-smoking
For your safety and the animals' safety, please do not cross any barriers
Please do not throw objects in any exhibit, tap on the glass, or tease the animals
Please do not feed the animals, except the ducks and fish