Programs & Events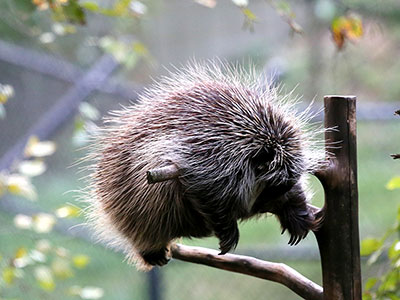 Adventure awaits at ZooAmerica®! Go on a behind-the-scenes animal tour, learn about your favorite animals, do your part to help out, take part in fun zoo crafts, and more. It's all yours to enjoy, experience, and discover at ZooAmerica.
Preschool Day
April 18, 2018 | 10 AM - 2 PM
If you are a teacher or parent looking for a unique way to spend the day with your little ones, check out Preschool Day at ZooAmerica. Join us for a day filled with fun and learning! Children can participate in a variety of animal and nature-themed stations that are perfect for the young naturalist.
Dig up some bones
Make some animal tracks in the sand
Paint a nature themed stone to take home as a souvenir and so much more!
Party for the Planet
Earth Day Celebration!
April 22, 2018
Join ZooAmerica for its annual "Party for the Planet" Earth Day Celebration. Enjoy animal encounters and animal enrichment feedings at the otter exhibit at 1 PM and the mountain lion exhibit at 3 PM.

40th Anniversary
May 5-6, 2018
Come celebrate the 40th Anniversary of ZooAmerica as a North American Wildlife Park the weekend of May 5-6 with various activities for the whole family! The following special activities will be offered:
An educational scavenger hunt
An open house featuring Pinky the Gila Monster, an original animal in 1978, desert tortoise hatchlings and historic pictures and videos
"Why Zoos Matter: Past, Present & Future," a special program that specifically targets the Zoo's past conservation projects, will be presented twice daily
And more!
Creatures Of The Night
Explore ZooAmerica under the cover of night during Creature Of The Night! Watch our featured animals enjoy halloween treats, explore the facts and myths of our animals with Truth Or Tale, and so much more!
Learn More
For questions, please call 717-534-3900 or email ZooAmerica@HersheyPA.com.
ALL INFORMATION IS SUBJECT TO CHANGE WITHOUT NOTICE.