Programs & Events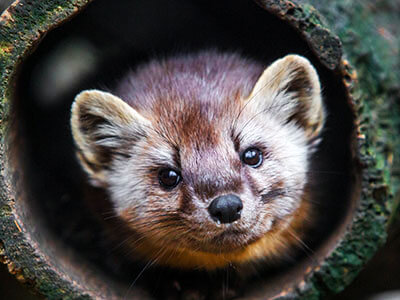 Adventure awaits at ZooAmerica®! Go on a behind-the-scenes animal tour, learn about your favorite animals, do your part to help out, take part in fun zoo crafts, and more. It's all yours to enjoy, experience, and discover at ZooAmerica.
Daily Summer Entertainment
The Ed-ZOO-cation Team | ZooAmerica Stage
May 26 - August 25 | 11:45 AM, 1, 2:15, 3:30, & 4:45 PM
Juggling starts with comedic timing and an eco-friendly message; no shows on Thursdays.

June 11 - August 12
11:00 AM
Meat & Greet
A Carnivore Enrichment Activity
Mountain Lion: Mondays & Saturdays
Black Bear: Thursdays & Saturdays
Gray Wolf: Tuesdays
Great Southwest Mammals: Wednesdays
River Otter: Fridays
1:30 PM
Reptile Discovery Program
The scales have it! Discover myths and facts about reptiles.
Woodlands Patio
2:30 PM
Tortoise Graze
Watch tortises and turtles as they graze and soak up the sun.
Near Mountain Lion Area
5:30 PM
Paws, Claws, Scales & Tales Program
Learn about the adaptations animals use for survival.
Woodlands Patio
6:30 PM
Keepers's Corner Chat
Meet with naturalists to learn about grassland animals.
Prairie Dog Area
Animal Encounters and Exhibit Talks occur at various times throughout the day!

40th Anniversary Scavenger Hunt
Find the species that were part of our opening 40 years ago! Print out the scavenger hunt and bring it to the Zoo for educational and interactive fun!
Questionnaire
Answer Sheet
Creatures Of The Night
Explore ZooAmerica under the cover of night during Creature Of The Night! Watch our featured animals enjoy halloween treats, explore the facts and myths of our animals with Truth Or Tale, and so much more!
Learn More
For questions, please call 717-534-3900 or email ZooAmerica@HersheyPA.com.
ALL INFORMATION IS SUBJECT TO CHANGE WITHOUT NOTICE.